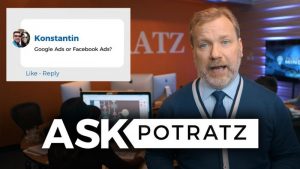 On this episode of #ASKPOTRATZ, Konstantin asks; "Google ads or Facebook ads?" I'm answering the tough questions that you just can't Google, this is ASK POTRATZ. Have a question?...
Want to hear more strategies like this?
Subscribe to get actionable Marketing, Sales and Leadership tactics and strategies in your inbox.